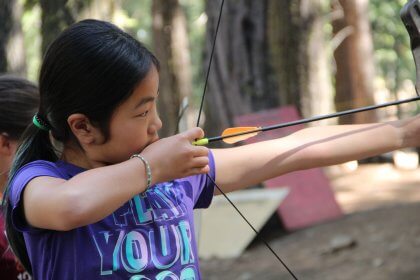 For the safety of your camper, there are a few forms that are required to attend camp. Every camper, once enrolled, has an online account and all camper forms must be accessed through this online account.
To access your account, simply click the Login link at the top of the website. After you enter your login information, click on 'Forms and Documents' under the Forms Dashboard and there you will see which forms are needed for your camper.
Some of our forms can be completed entirely online and some forms will need to be printed out, completed and faxed in to our office or scanned and uploaded directly into your camper's account. If you have returning campers, the online Health History (including Immunization) will be saved from last summer; these forms will only need to be reviewed and updated. The Parent Consent and Insurance form will need to be completed each year. For the 2021 Season, a Doctor's form is not required.
All of the forms are due four (4) weeks prior to the start of your camper's session.
The required forms are:
Health History (online form) and i

mmunization record (online only and entered in the Health History – no paper records will be accepted)

Personal History (online form)

Parent Consent and Insurance – include a copy of front and back of health insurance cards (print and scan and upload / fax in)

COVID Vaccination Card
Transportation form (online form)
An additional Motherlode Rafting Waiver (print and upload/fax in) is required for the C.I.T. program and is due four (4) weeks to the start of your camper's session. 
To learn more about how to complete camper forms, you can watch this short video below.
Please contact the camp office if you have any questions.
Phone: (415) 351-2267
Fax: (415) 762-5320 – for Camper Forms only
E-Mail: [email protected]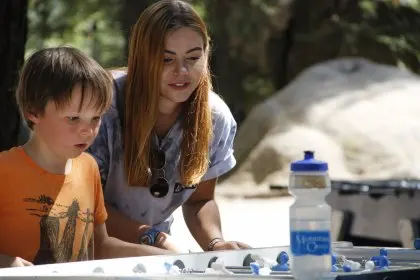 Mountain Camp Immunization Policy
Mountain Camp requires that all campers be immunized per the 2019 CDC Recommended Immunization Schedule as prevention for all communicable diseases such as Influenza, Measles, Whooping Cough, Chicken Pox, etc. Medical exemptions can be made with a physician's statement outlining the specific nature of the physical condition or medical circumstance of the child for which a licensed physician does not recommend immunization, each specific required vaccine that is being exempted and whether the medical exemption is permanent or temporary. If your child develops symptoms of any communicable diseases, they will be masked, quarantined and sent home immediately. Mountain Camp reserves the right to send unvaccinated campers home in the event of a communicable disease outbreak. *Covid-19 vaccinations will be required for the 2022 Season.