Welcome to Mountain Camp! Whether this is your first overnight camp experience or you have been going to other camps for years, as a first-time camper, we know that you have lots of questions about what to expect this summer. After you register, we will send out a link to our detailed Parent Information page with everything you will need to know. Our year-round office staff are available to answer questions or concerns so please don't hesitate to call or write.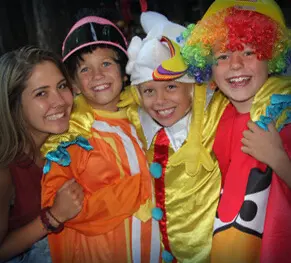 First Time Camp Orientation
Before the summer, we will do an online orientation webinar for first time campers. We will answer all your questions about preparing for camp, transportation, how activity sign ups work, camp food, opening day and much more. You can now view the 2022 Webinar here.
Preparing For Camp
Packing for camp is the beginning of each camper's independent camp experience. Parents receive a detailed Packing List that tells you everything you'll need to bring. Remember that nights at camp can be chilly so bring some warm layers and make sure that your sleeping bag is rated to at least 30 degrees or lower so you are comfortable at night!
What if I don't know anyone else at camp?
No problem! Mountain Camp is a great place to make new friends and many campers come not knowing anyone else. Our counselors are especially good at making sure all the campers feel included and a part of the group. Even if you come to camp with friends, you'll be making lots of new ones while you here!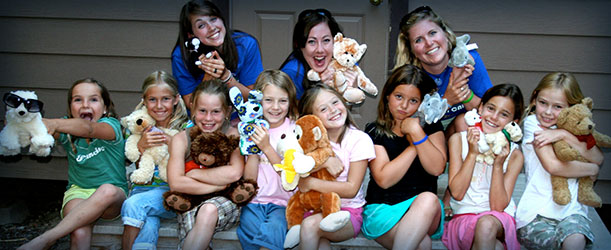 Should we drive to camp or take the bus?
Approximately half our campers ride the bus to and from camp and half drive. The choice is yours but here are some things to consider. If you have never been, it is great to see Mountain Camp in person and be able to meet the counselors and directors in person. We encourage new families to try to do at least one drop off or pick up but we understand that is not always possible. The bus is also a great option. We use 55 passenger motor coaches that are staffed by counselors and have bathroom facilities on board. Many campers think of the camp session beginning on the bus and they really like taking it to and from camp. We have 3 convenient stops around the Bay Area. For more information on Transportation, please click here. For those campers flying in to the Sacramento Airport, we provide a free shuttle service to camp.
What is Opening Day like?
It's a blast! Check In this year is on Monday from 11am – 1pm, and as soon as you enter our gates, your counselors will be waiting to welcome you to camp. You'll meet the directors right when you arrive, get your cabin assignment,  do a quick medical check in with our camp healthcare staff, and then you'll head to your cabin to pick out your bunk. Next you'll have lunch, do a camp tour, have your first cabin meeting, take your cabin photo & dive right into activities!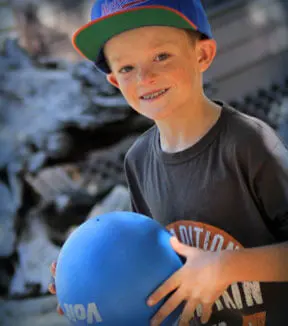 What about homesickness?
Homesickness is very common at camp and we take pride in our ability to help campers gain independence and learn how to overcome homesickness. Keeping campers active and engaged is important and our counselors and directors are experienced with working through camper homesickness when it occurs.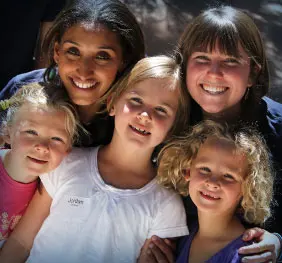 How do parents and campers communicate?
Campers unplug from technology at Mountain Camp so that means no cell phones. We do offer one-way email for parents to be able to write letters as often as they like. Emails are printed off and given to the campers during mail call after lunch. Parents are welcome to send letters through snail mail or through email and campers will be sending postcards and letters home in the mail! Our counselors will send parents a camper update and cabin photo each session as well. Parents are always able to call and speak with their campers if there is any type of emergency or special occasion.
We want Mountain Camp to feel like a second home for our campers and as soon as you pass through our gates, you are a part of the Mountain Camp Family. We can't wait to see you this summer!
"It's hard to express how much Mountain Camp means to our family. As a mom, I was so nervous to send 'my baby' off that first year. But he came home a different kid in all the best ways; more confident, more self-sufficient, more self-aware, and really, really, happy." - Kat E (Parent)