Summer Office
PO Box 1348
Pollock Pines, CA 95726
Winter Office
1480 Moraga Road, Suite C #392
Moraga, CA 94556
Request Form
Would you like more information about Mountain Camp? Please complete this form.
Directions
Mountain Camp is located on 26 acres in the high sierras with a private beach on Ice House Lake. We are located west of South Lake Tahoe off of highway 50.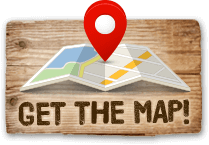 Click Here
for a printable map in PDF format.
Includes Driving Directions & Hotel Accommodations
Tours
If you would like to see our beautiful camp in Northern California in person, we welcome you to schedule a private tour with one of our directors.
Camp tours are given any Saturday between 11:00am and 1:00pm during our summer season (June 16, 2018 to August 18, 2018). Tours typically last 30 to 45 mins and are a great way to learn more about our program.
To schedule a tour just email the date and time you would like to visit to [email protected].